I get emotional at weddings...
it's so rewarding to join two people in love
Greg Evans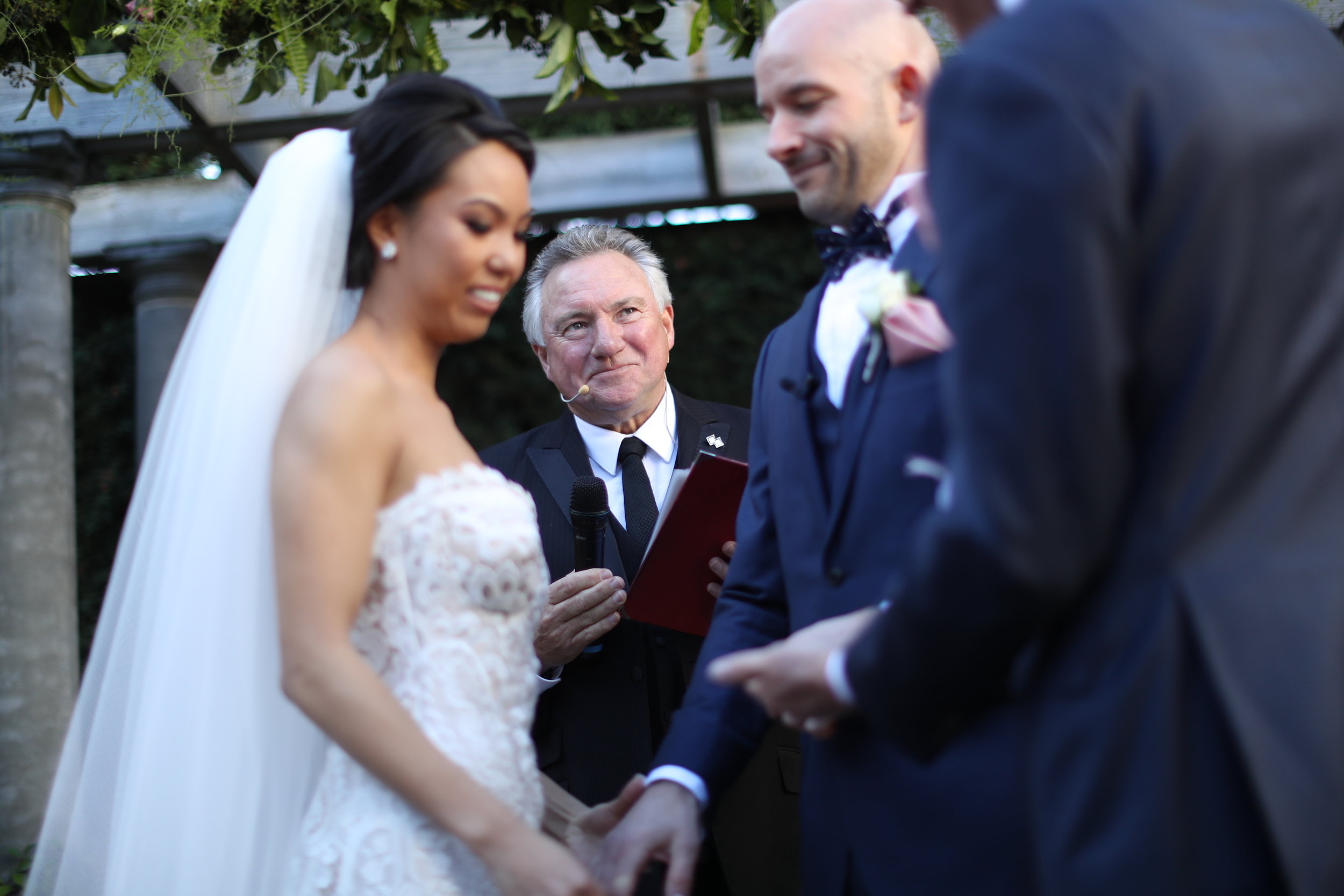 with many years of experience in the media on Television, Radio and also the wedding industry,
greg Evans is Melbourne's Premier marriage celebrant.
the right blend...
Greg brings the right blend of fun and emotion to a wedding day, he is great at knowing what mood to bring and when to bring it - your guests will love the experience and will be talking about your wedding ceremony for years to come.
a seasoned professional...
Assisted by his lovely wife Sue, the dynamic duo pride themselves on their professionalism. All aspects of your wedding ceremony are handled with the utmost care and attention to detail. Choosing the right celebrant that you can trust, alleviates any worry, leaving you free to focus on the person you love !